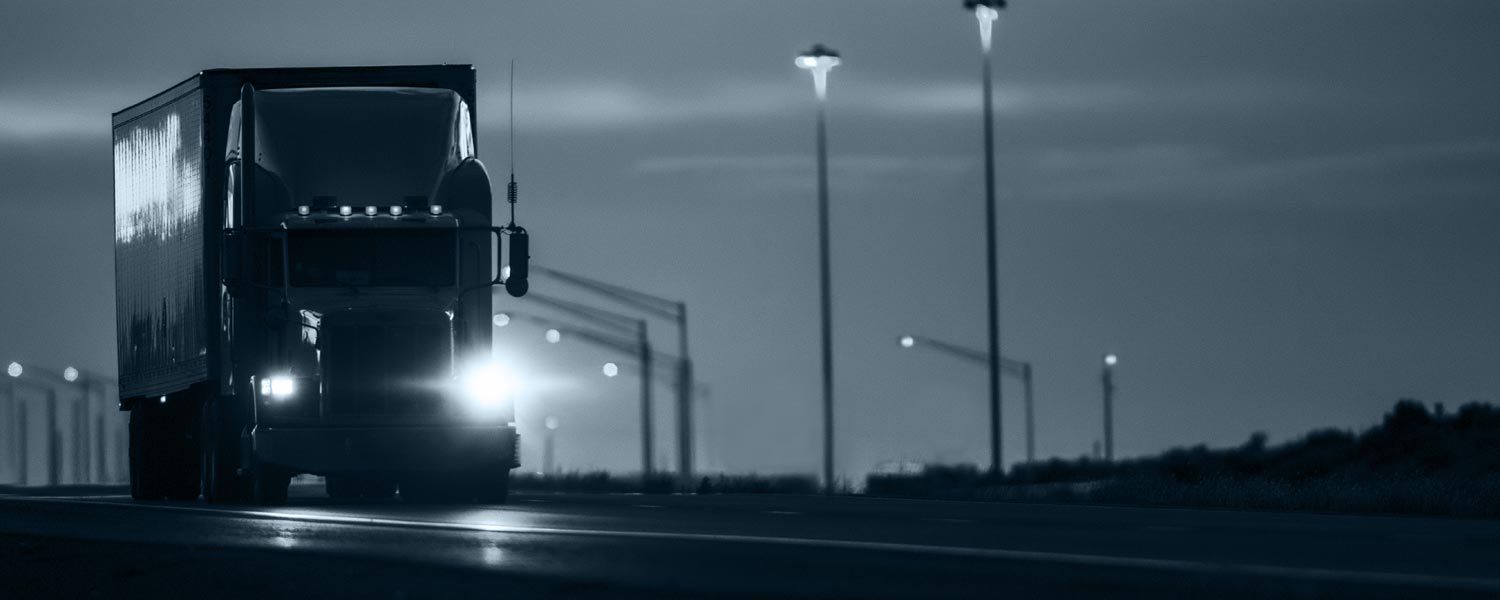 When choosing ground freight shipping, there are two key options. Less than truckload (LTL) means that your shipment of goods doesn't require the whole space of a truckload. Full truckload (FTL) means that your shipment does take up an entire truck's weight or space capacity. MVP Logistics provides both LTL and FTL shipping along with comprehensive project management and supply chain management to ensure your shipment arrives on time.
What is Less Than Truckload (LTL) Shipping?
We find simple solutions for complex needs. Our less than truckload (LTL) shipping services are more than just moving product from Point A to Point B. You tell us your needs, deadlines and budget and we find solutions that work. We add value to your business by consolidating loads, managing routes and finding innovative solutions. Our strong, extensive lineup of long haul and local carriers allows us flexibility for mode optimization. By partnering with MVP Logistics, you have one central contact for all your shipping needs – we handle the hassle of dealing with brokers, carriers and drivers on your behalf.
As experts in the logistics industry, we're equipped to handle all modern shipping requirements, including Walmart's must arrive by date (MABD) compliance and fulfillment for Amazon. We're also mindful of the Amazon effect and the expectations your customers now have for fast and reliable shipping. We create an organized, efficient strategy whether you're a large or small business to ensure your customers receive their goods on time.
LTL Services
Residential delivery
White Glove
Liftgate
Expedited
Temperature controlled
Straight truck
Flatbeds
Refrigerated
Real time tracking – one source
Claims processing
Freight audits
BOL creation
What Are the Benefits of LTL Shipping?
When you choose LTL, you only pay for the space within the truck that you need. This makes it a much more attractive option for many shippers. Compared to FTL, LTL shipping is:
Cost-effective – Instead of paying for a full truckload, pay only for the space you need.
Flexible – LTL makes it easier to deliver smaller-scale shipments to different parts of the country.
Fast – Ground freight shipping is still the fastest way to ship domestically, and you can move product faster without having to wait to fill a full truck.
How Much Does LTL Shipping Cost?
Costs will depend on freight class, weight and volume of goods, spot rates, handling costs and liability, among other factors. For an estimate of costs, use our Freight Calculator.
Why Should You Choose MVP Logistics for LTL Shipping?
There's no shortage of shippers ready to say they're the best and they have the solution that fits all businesses. LTL shipping is not the same for small business shipping only a few packages as it is for large companies with products spread out across 400 trucks. Our approach at MVP is to look at your desired end result and find the right combination of tactics that will take you there – instead of deciding a tactic first, and then trying to force a result.
That's why we approach all LTL and FLT shipping requests as an extension of project management. Every shipment, no matter how big or small, is carefully planned. For our clients, this means:
Shipments delivered within set timeframes
Fully transparent budgeting
Clarity on potential setbacks, and proactive solutions for addressing them
One direct contact at MVP Logistics
A clear understanding of every option
As little or as much insight into the process as you want
A custom web portal with real-time global access and easy integration
What is Full Truckload (FTL) Shipping?
When you have a large amount of product to move or a high-risk shipment, full truckload (FTL) is a more economical choice. Our logistics managers audit your shipment needs to determine the best FTL solution to ensure your product is securely loaded and arrives on time. If you need more control of your shipment, we're able to provide supply chain management services so you know who is handling your shipment at every step of its journey.
FTL Services
Residential delivery
White Glove
Liftgate
Expedited
Straight truck
Flatbeds
Refrigerated
Real time tracking – one source
Claims processing
Freight audits
BOL creation
Electronics Industry
We have been exclusively using MVP for over three years for all of our North American freight. We have tried a few other carriers, including the big international companies, who claimed to have superior pricing and support…but we have never found another company that compares to MVP's combined level of dependability, support and pricing. In our business, just one shipping mishap can mean losing a customer or missing a tradeshow…MVP provides us shipping solutions that keep our customers coming back.
MVP CLIENT
- Electronics Industry -
Printing Industry
MVP is amazing! They always pull through on the most chaotic of jobs, and we definitely couldn't get it done without them. Any and all requests are quickly taken care of, and all shipments are dispatched and out the door without a fuss. The name is MVP because they are the MVP of shipping.
MVP CLIENT
- Printing Industry -
Food Service/Paper/ Janitorial Wholesaler
MVP has proven over and over again that quality service and communication is top of their priority list. From quotes to scheduling to claims, they have always gotten back to me in a timely and professional manner. I have been very happy with all of our shipments that MVP has handled.
MVP CLIENT
- Food Service/Paper/ Janitorial Wholesaler -